Free Tube Substitution Guide Manuals & Free Tube Data Sheet Manuals
Click on pictures below (to see). Easily select individual manual pages and print out.
These guide manuals are provided by nucow.com for free and have no current copyright protection
This
1932 RCA BELOW
manual provides all the data sheet information, of the first radio receiving tubes ever made, from about 1920 to 1932. It has many circuit diagrams, using these tubes and all the information, about these original vacuum tubes.
(116 pages)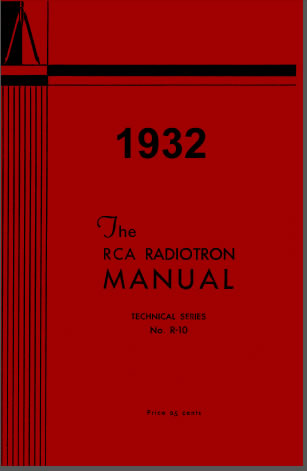 This
1943 GE BELOW
guide tells which tubes will swap for others and can be used to replace the ones currently installed in your radio. Very handy for ordering tubes that are over priced or hard to get today. The substitutes work the same. This manual provides substitutions for the first radio receiving tubes till 1943. This works for all radios made on or before 1943.
(16 pages)
1

This

1951 SYLVANIA BELOW

manual provides tube data sheets from 1930's to early 1950's receiving tubes plus great technical information and useful circuit diagrams.

(364 Pages)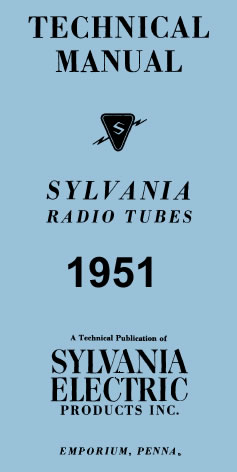 Great
1953 SYLVANIA BELOW
substitution tube manual for late 1930's to early 1950's. Radio receiving tubes and swap tips for the new 7 pin and 9 pin miniature tube types. (How to replace many Octal tube types with the (new then) miniature ones).
(42 pages)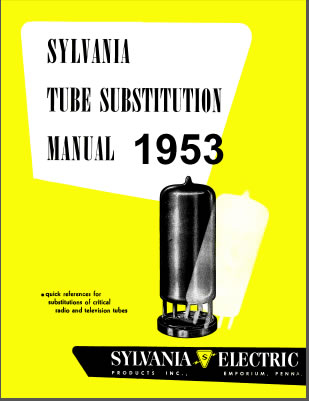 Great
1957 RCA BELOW
information for most 1950's radio receiving tubes with many useful circuits including miniature tube application notes.
(356 pages)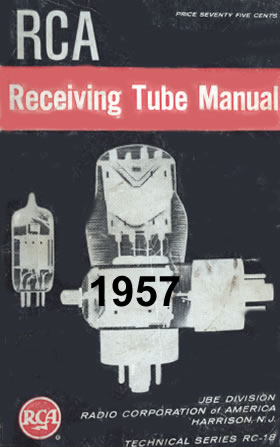 Short Form Tube Base Diagrams and Pin voltages used in circuits.
Great
1957 RAYTHEON BELOW
for quick guide to service any radio with these voltages to tell if tube is defective while powered up in a radios circuit.
Voltage(s) does not match book value (+ or - 25%) for that tubes pin(s)? Hence problem with that tube or its (soldered to tube pins) circuit components.
(54 pages)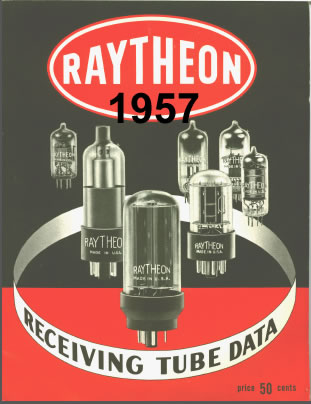 This manual tells what radio receiving tube will substitute for another and work as a replacement. (If no replacement is shown for a particular tube number, there is no replacement and you must use original tube number to replace a defective tube).
This
1960 TUBE CADDY BELOW
book also includes all tube numbers from all over the world. You can use a European tube in a USA radio for example.
(58 Pages)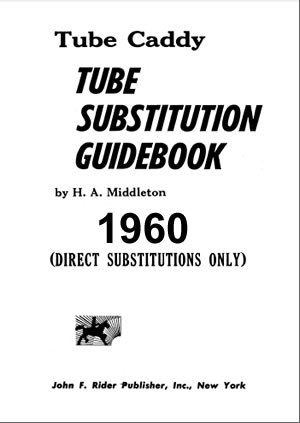 This
1975 RCA BELOW
manual gives full tube data on all the modern receiving tubes and others back to about mid 1940's,but good for future tube design work.
(762 Pages)